MYOPTER MODELS
To calculate the correct power of Myopter lenses,
see Close-up Lens Selection or use Email for assistance.
Total weight of all models is six ounces or 170 grams.
The Myopter fits adults as well as children.
Read Myopter Directions before ordering.
To order, go to the Order Form.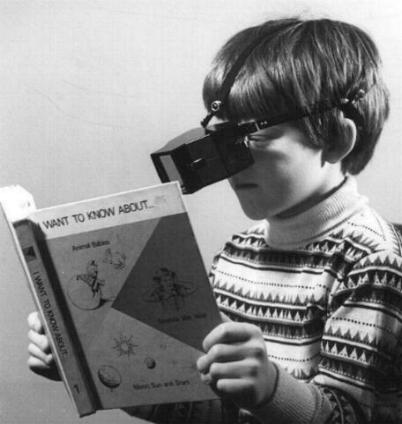 "Temple" Model
(This is the original model which is no longer available.)
~~~~~~~~~~~~~~~~~~~~~~~~~~~~~~~~~~~~~~~~~~~~~~~~~~~~~~~~~~~~
"Strap" Models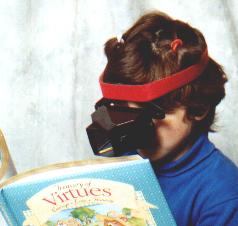 Betsy likes red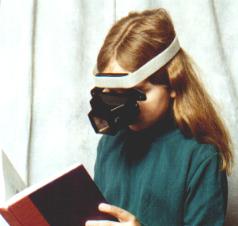 Susan likes gray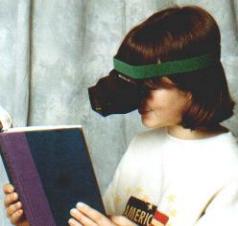 Caiti likes green
AVAILABLE COLORS
Note: All models function the same. Strap color is a matter of personal preference.

Model "Red"

Model "Gray"

Model "Green"

Model "Yellow"

Model "Orange"
Model "Black"